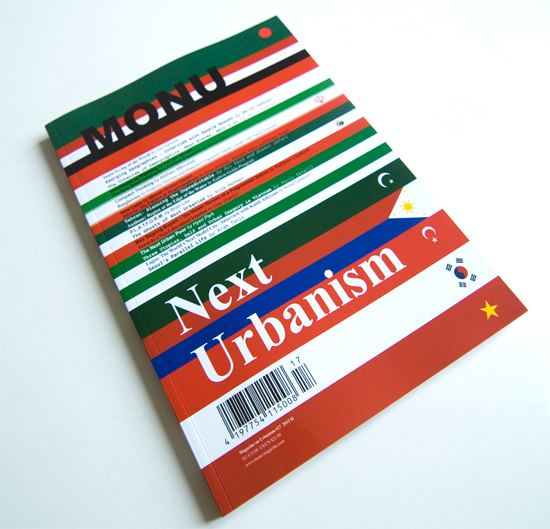 On last October, our research BANGLATOWN has been published on new issue MONU #17 – NEXT URBANISM.
.
<This new issue of MONU is dedicated entirely to the topic of "Next Urbanism" – meaning the urbanism of the cities of the so-called "Next Eleven" or "N-11″, which include eleven countries: Bangladesh, Egypt, Indonesia, Iran, Mexico, Nigeria, Pakistan, the Philippines, Turkey, South Korea, and Vietnam. These countries have been identified as growing into, along with the BRICs – Brazil, Russia, India, and China – the world's largest economies in the 21st century. […] How important the need for investments is, for example, in urban infrastructure and in particular in communication infrastructure in the cities of the countries of the Next Eleven, is explained by Federica Vazzana and Domenico Paparelli (Studio Lunik), together with Paola Favoino, in "Banglatown", which marks the first of the eleven articles focusing specifically on the distinct qualities, identities, geographies, and vulnerabilities of the cities of one of the Next Eleven countries – in this case Bangladesh.>
(Bernd Upmeyer, Editor-in-Chief, October 2012)

BANGLATOWN is a research project by Studio Lunik, in collaboration with Paola Favoino.
The research investigates the transformation and urban development processes through the sense of parting and distance. During the summer 2012 we interviewed people from Bangladesh living in Torpignattara, a multiethnic neighborhood in the oriental suburbs of Rome, where we have been living as well. We transcribed each interview into extremely personal tales, fragmented visions that describe, in some way, possible scenarios for the future in Bangladesh, for its urban and natural environment.
COMMENTS / ONE COMMENT